Skip over navigation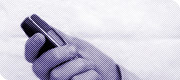 Contact Details
If you do not rule out the idea of working with us at some point, why not register for Media Mogul our free monthly online newsletter.
If you currently own a publishing business you do not need to want to sell it now just to pick up the phone and say hello. And please be assured that your call is confidential; it is up to you how much you tell us about your business or your plans for it, and you will have no exposure to any costs until a signed agreement is in place.
So, if you are not already in contact with us, please take that first step. We'd be delighted to hear from you.
Telephone and Email:
T:
+44 (207) 839 3030
F:
+44 (1730) 260 274
E:
contact@tsjp.co.uk
Address:
The St James Partnership
33 St James's Square
London SW1Y 4JS
United Kingdom
As the Partnership operates with proven discretion and professionalism, clients have confidence in appointing it to handle the very sensitive work it has been carrying out successfully for many years.
The Partnership is regulated by The Financial Services Authority, which governs corporate finance activity in Great Britain. The FSA requires firms to meet strict ethical, procedural, and financial standards in the conduct of their operations.